Durable and weather-resistant

The new breed of artificial plants have been designed to withstand the outside elements, ensuring they continue to look pristine for a long time to come. For instance, the artificial plants at Green Envee are UV protected so won't come to any harm when exposed to harsh sunlight.
Versatile solutions

When it comes to artificial greenery for outdoors, faux grass tends to spring to mind, but there are plenty more options to choose from. Artificial landscaping solutions cover the entire horticultural spectrum, including planters, trees, window boxes, green roofs, and walls.

In particular, artificial green walls are in big demand, as they offer a neat and attractive way to cover up unappealing boundaries such as brick walls, fences, or panels.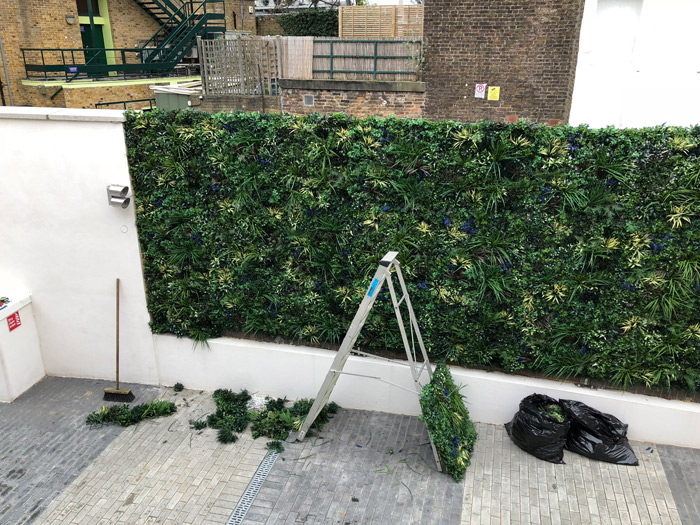 At Green Envee, we installed a lifelike, artificial green wall outside a commercial building on our Green Wall Project, to provide a much more eye-pleasing view for local residents. Read more here
The practical appeal of artificial plants outdoors

Many people are attracted to the idea of installing artificial outdoor greenery if they are faced with challenges to natural horticultural planting options. For example, if you live or work by the coast, salt-laden sea winds can limit your planting palette, but you can increase your planting options with a little help from some artificial plants.

Lots of city dwellers or businesses may have roof space, but planting them up with real shrubs and greenery can prove tricky. Windy conditions can quickly dry plants out, making demands on watering, while heavy soil in pots could put pressure on the roofing materials. Again, this is where artificial planting solutions really come into their own, as they're lightweight, so won't add a load-bearing burden to the roof, and are low maintenance. Crucially, you can ensure the plants look their best all-year-round, enabling you to show off your rooftop space to colleagues, clients, or personal acquaintances.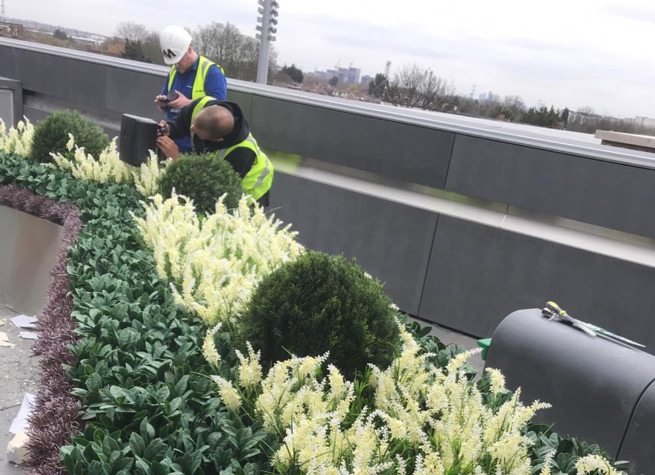 Green Envee supplied and installed artificial planting to the rooftop bar at Tottenham Hotspur Stadium, providing an inviting ambience for all those entertaining in this attractive space. Read our Tottenham Hotspur case study here
Low maintenance

With no watering, weeding, deadheading, mulching or pruning, artificial plants certainly get the thumbs up from those seeking low-maintenance planting solutions. Green Envee can even install the plants for clients, ensuring you don't have to lift a finger.

Discover more about Green Envee artificial plants here

Find out what makes Green Envee artificial plants UV resistant

View our Gallery for more inspiration